Dark Escape 4D
Face your feard with Dark Escape 4D!
This 3D game is in a calss of its own. Wearing anti-bacterial coated 3D glasses, players try to escape from a mad man's sick and twisted game by shooting their way out with weapons that he provides. Experimental creatures and the undead leap out at you.
You don't just see the monsters, you feel them too! With built in air blowers in the front and back, players feel the breath of a chasing zombie or the blast of air when a moster lunges at them. Heavy recoil guns and a rumble seat provide additional immersive game play.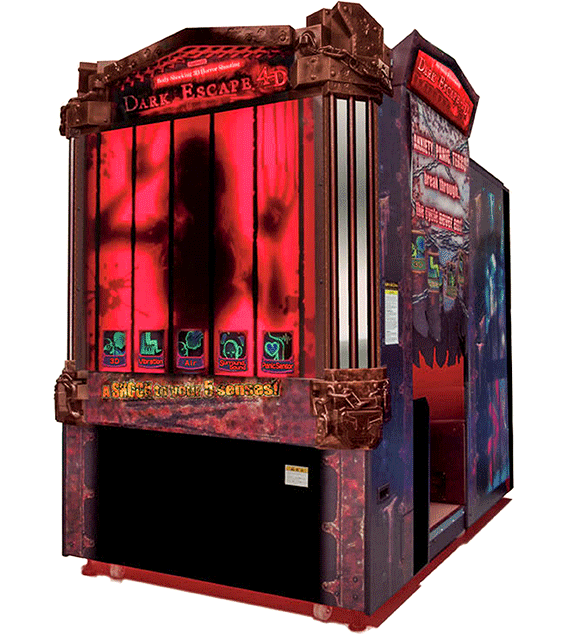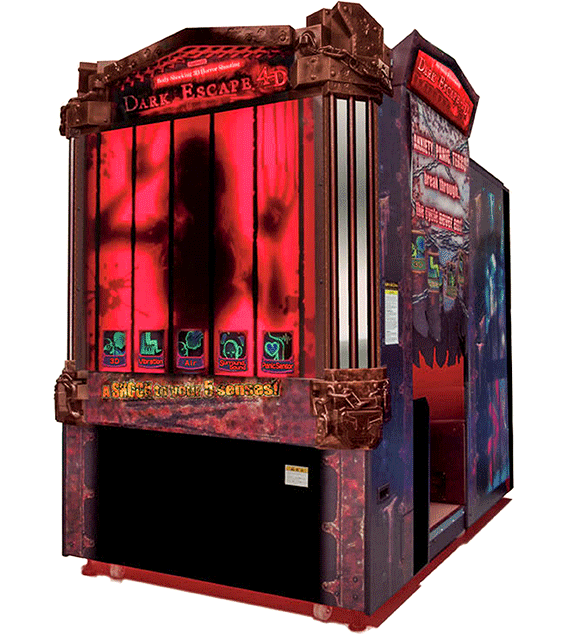 Availabe Branches
Myanmar Plaza Branch
The Move (Mingalar Mandalay) Shopping Mall